We Think, Design and Build Digital Payment Systems
In the evolving landscape of Digital Payment Technologies, we have developed some exciting next generation payment systems which will give an edge to the Banks and Financial Institutions in understanding and engaging with their customers, based on their needs at the time and place of customer's choice.
We are excited and commited to work with the young talents and nurture them to become the experts in digital payments. Our "Ninja" developers excel in the skillsets for both payments backend and webb/mobile app UI development and integration.
---
Management Team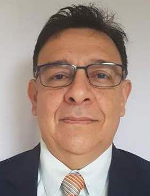 Ivan Gonzalez - Chief Executive Officer
Ivan has 22+ years of experience in the ICT Cloud and Digital industry within Australia and abroad; Professional with extensive diverse career; Experience in a range of Financial Cloud based business applications and digital solutions roles including a role as IT Director Middle east for KPMG.

Ivan also had responsibility levels such as Sales Management, Product and BDM that included attributes in commercial projects, program management, business planning and financial competencies.

Highly developed quantitative individual with financial commercial skills supported by an adaptable and flexible approach, searching and developing new financial strategies for Blockchain platforms and digitisation security and privacy.

Ivan has experience in entrepreneurship, corporate strategy, management and has been involved in several start-ups as an investor and manager. As CEO of Consult 360 Group, Ivan has analysed countless venture capital opportunities. Ivan is an alumnus of global business strategies start-ups and operational business in the digital technologies space and financial digital cloud solutions. Ivan began his involvement in Blockchain technologies in mid, 2015 and invested in consulting business in early 2017.
---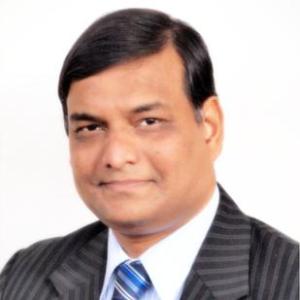 Arnab Sengupta - Chief Technology Officer
Arnab brings a breadth of experience across early-stage technology companies and traditional Banking and financial systems management and development of transaction systems having Australian banking experiences with NAB, ANZ bank and GE Money Australia and multi-national banks like Standard Chartered Bank.

Arnab has been working in financial markets for over 21 years. Since then he has had many leadership and country head positions in sales, business development and technology development of innovation and emerging technologies within the banking and financial industry such as FSS, FIS Australasia, Euronet etc.

Arnab has worked in developing banking and transaction platforms as a service, IaaS and SaaS maintenance support, including developing investment analytical tools across a broad range of software solutions including Blockchain Platform Engine and Tokenization for equities management transactions for debt, cash and investment portfolio manager selection and for early-stage growth companies developing.

Arnab brings a wealth of experience not only in developing technologies for trading and asset management in traditional markets but over 5 years of researching, investing and developing the C360 Blockchain Platform Engine and various banking and finance platform. Arnab has also invested in a Consulting firm based out of Singapore .